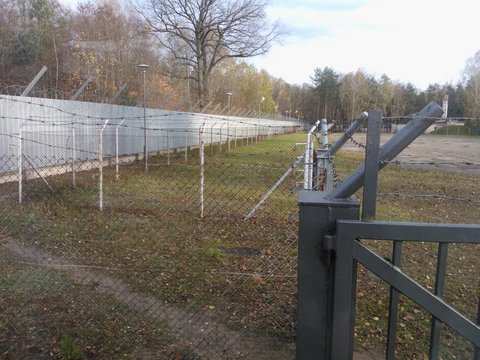 Lesznowola (45 km south of Warsaw)
Address:
Strzeżony Ośrodek dla Cudzoziemców w Lesznowoli
ul. Wojska Polskiego
05-600 Grójec
Tel number to the public phone located in the camp's residential ward: (48) 802 20 18

**This phone is located in the hallway and any prisoner can answer when it rings. If you don't know anybody inside, you can call and ask for someone who speaks your language (English, Russian, French, Arabic, German, etc.) in order to find out about the situation in the camp. Prisoners rarely receive calls and words of solidarity from people on the outside. It is even more rare that someone calls in order to pass information about prisoners inside the camp, to the outside world. Take a piece of paper, a pencil, or maybe a tape recorder and document people's stories. We can publish them on this website. Prisoners often go on hunger strike because it is one of the only methods of protest possible behind bars. The border guard does not allow information about hunger strikes to leave the camps walls. In general, we discourage contact with the border guard because they always say everything is just fine.
VISITS
Visiting prisoners is possible 7 days a week,
From 9 am – 12 pm and 2 pm – 5pm
**To visit you need permission from the camp's border guard-in chief (komendant). You can download the application form (you must be approved by the komendant) on the website of the nadwiślański border guard unit.
The detention camp in Lesznowola was set up in 1996. Until 2008 it was managed by the police, after which the nadwiślański border guard unit took over. In the Fall of 2008, 7 people went on hunger strike in solidarity with 66 prisoners in 3 other detention camps; in Białystok, Biała Podlaska and Przemyśl.
Read Jusef's account of being held in Lesznowola. At the time of this interview (October 2012), Jusef was 16 and had come to Poland along with his mother and younger brother as refugees from Palestine.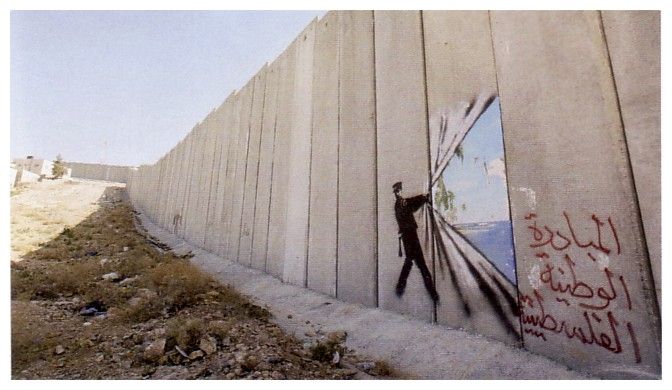 First, how did it happen that you arrived in Poland? And your memories from the detention camp in Lesznowola?
We went from Gaza to Egypt, Rafah. Do you know Rafah? Down in the tunnel. We went through the tunnel to get to Egypt.
When did you leave Gaza?
The 24th of November 2011, we left Gaza and went to Egypt. From there we went to Turkey, and then we went by foot to Greece. It was me my mother, my brother and my uncle, but my uncle is now in Romania. While we were walking we were followed by two big men, who fought with my uncle behind a tree. They were bearing some sort of weapon. They stole all of our money. They came to my mother and made close like this…
Was this at the border between Greece and Turkey?
This was not at the border. This was still in Turkey. At the border, the Turkish border guards kept on turning off and on the lights while we tried to sleep. At 3 in the morning they came for us armed with guns, they searched us and were very intimidating. They fired the guns and I called for help. They then locked me up for 3 days. After 3 days of being locked up they let us go. 13 hours later we got to Greece. 6 hours we walked in Turkey. We then got to a river. We built a raft that helped us get across. After 7 hours we got to a border patrol, where we were searched. We then spent 3 months in Greece.
How did you come to Poland?
We wanted to go join my father in Sweden. We bought tickets to Sweden but we had to change planes in Poland. From Poland our plane was supposed to fly to Copenhagen. The rest of the trip we planned on doing by rail. In Poland they stopped me because of my passport. I didn't have a real passport it was a false document. Now we are in jail. This is not a closed camp. This is jail.
So you were taken to Lesznowola.
Yes.
At the airport were you also imprisoned?
Yes it was very bad. They didn't give us food or water.
And in Lesznowola?
It was very bad. There were bars on the windows. It was a very high surveillance camp. They wouldn't let us go outside. Every vehicle that comes in is thoroughly searched. Visitors can only come in for one hour, and can't bring you anything from the outside. The food there is very bad. They mostly gave us bread and butter. They didn't give us fresh water. We drank from the kitchen sink.
Did you go to school there?
School was just one hour a day. They didn't teach me anything, they could've taught me some language at least, but we didn't do anything. They had one room that was a play area for children, but they only let us in it once a week for an hour.
Only once a week for an hour?
The man that had the keys to this room would only come to open it when he had free time. He had three stars on his uniform. I met a girl there named Maria, she was five years old. She was going crazy there. There was another girl she was only nine months old. The mother of this girl was pregnant. It's not normal to keep children in these conditions.
What about your brother? What did your brother do all day?
He cried every day and asked my mother "why aren't we free?". He's too young to understand any of this.
Did he have any place where he could play?
No. When he wanted to play the guards would yell at him to shut up.
You said that school was one hour per day. Was there a teacher?
Yes there was a teacher, but we didn't do anything.
How many children were there?
The first three weeks there were nine children. Then there were less, because one family was let go. It was a family with three children, two boys 11 and 2 and one girl who was 13. The father had a heart condition. The two year old was also very, very sick. This is why they were freed. He spent 3 days in hospital.
You were all in the same group during classes?
Yes….After two months for three days we didn't eat anything.
Why because of the hunger strike?
Yes. I want freedom. But they didn't do anything. My brother also took part in the hunger strike.
How old are you?
My brother is nine, and I am 16
So two months ago, you took part in the hunger strike. Whose idea was it?
The three of us and another family from Syria.
And do they have children as well?
Yes, three. So 7 people all together went without food.
Did they yell at you, or do anything?
They asked, why aren't you eating, please eat and so on.
Did they say that you would be deported if you don't eat?
Yes, and I have a problem with my country. Now two more children from Syria, and a man and woman, are being held there as well. There's also a family there that have two children, one is 6 years old, the other is 12…Saturday morning my brother got up and proclaimed that we are free. I think he's going crazy.
Your brother?
Yes, I think he's going crazy. He started dancing and saying that we are free. While we were striking the personnel there said, that we will be deported if we don't start eating. They said that they'd take us to the kitchen and make us look at food if we didn't start eating.
When did you leave Lesznowola? When were you freed from Lesznowola?
On Saturday. The 20th of October. We came here on the 22nd of March. We were held in Lesznowola for 7 months.

Responsible for the camp in Lesznowola:
ppłk sg wiesław gregorczyk – chief
inż. ireneusz jędrzejewski – vice chief
mjr sg adrian kwiatkowski – vice chief
mjr sg piotr mitek – chief administrator
por. sg mariusz warzybok – chief of the education section
Were you held at the detention camp in Lesznowola? If you want to share your experience/story, we can publish it on this website. Contact us by email: noiiwarszawa@autistici.org